Welcome to The Hangout! A designer boutique featuring clothing, bags, shoes and accessories located in Englewood New Jersey. Our inventory will include merchandise that is gently used as well as brand new pieces. Consider The Hangout to be a live in person version of secondhand designer websites that are all the rage these days. In my experiences shopping second hand online, I have found that sometimes, even though the photos of the all white Chanel Boy Bag that was once donned by a famous celebrity seemed to be in "pristine" condition. However, when it arrived it was in fact…filthy. Covered entirely by what could only be smudged-off fake tan or bronzer.
Other times, the second hand piece finally arrives and unfortunately the dress isn't the perfect fit, or the bag that laid so nicely on the mannequin with her perfect size A plastic cups doesn't quite rest so well between my ever changing boobs…you copy? The Hangout not only gives you the opportunity to come in, touch, feel and try on the items, but also is an invitation to COME HANG OUT! Listen to good music, dance around the store, eat some sugary candy and chat with friendly faces. If you aren't an in person type of shopper, feel free to shop online at www.thehangoutnj.com or on Instagram @thehangoutnj and get in-detail, and most importantly HONEST review of exactly what you are purchasing.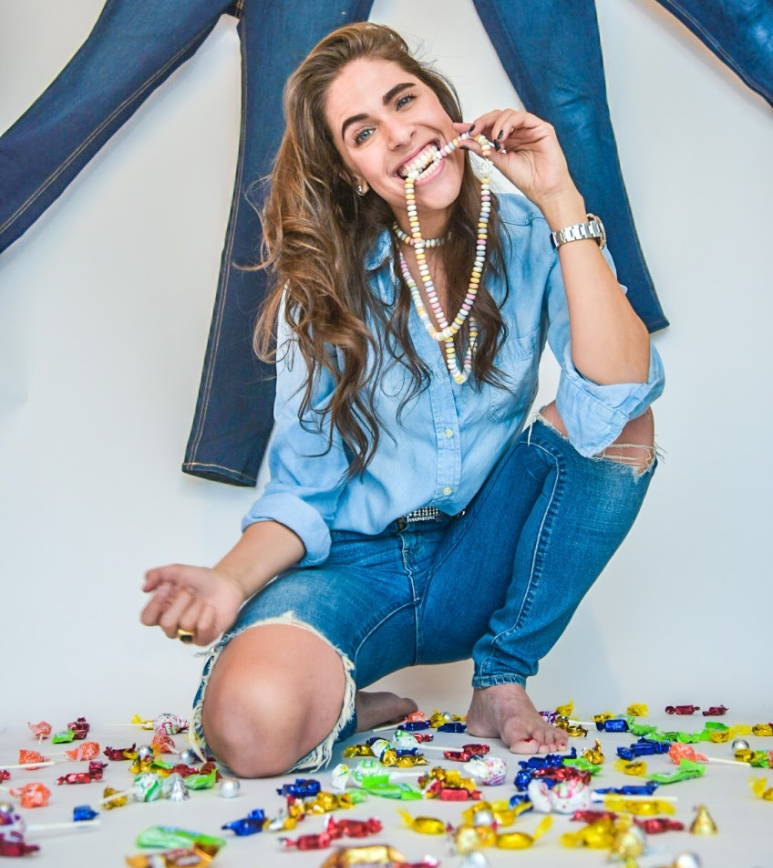 (Insert oversized smile and wave here) I'm Lauren and I am starting up my very own consignment boutique. Here's the deal: I love fashion almost as much as I love making people happy. Growing up, I never felt confident that I was wearing the right thing, (true, but sad story) and it definitely held me back. I'm sure many of you can relate — and also understand the confidence that an epic pair of shoes on your feet can inspire. There's no one size fits all when it comes to fashion, and I want to connect you with clothing and accessories that make you feel like your best selves.My goal is to bring my customers authentic, high-quality designer goods that will make you feel great and empower you to live your best life. I hope to achieve this goal by giving you access to the four C's of Consignment. (PS I totally made this up) Couture, Class, Continuity and Community. There's much more to life than fashion, but wouldn't you rather enjoy it with a beautiful handbag by your side?